NEW CLICK HERE FOR THE AMAZON PRIME PAGES!
NEW CLICK HERE TO SEND US A GIFT! A COOL IDEA TO HELP US FOR HELPING YOU!
CLICK HERE FOR OUR NEW ON-LINE STORE GOLD PROSPECTING AND MINING PRODUCTS AND ELECTRONICS METAL DETECTORS AND MORE!!

CLICK HERE FOR THE MAIN IOWA GOLD START PAGE
NEW IOWA GOLD FORUM WHERE TO GO, BUY SELL AND TRADE, EVENTS IN IOWA
NEW!! GOLD HOW TO PAGES HOW TO BUILD YOUR OWN GEAR!!
NEW BIG GOLD HOW TO PAGES FULL OF PLANS AND TIPS AND TRICKS OF HOW TO FIND GOLD
WHERE TO FIND GOLD IN THE USA A STATE BY STATE GUIDE
TECH SPECS ON GOLD WHAT IT IS ETC.
GOLD EQUIPMENT REVIEW GEAR WE HAVE TESTED AND WHAT WE THINK OF THE PRODUCT
DETECTOR PAGES GOLD AND COINS OR TRASH AND TREASURE TIPS AND TRICKS AND HOW TO PAGES
GOLD EQUIPMENT QUICK FIXES COOL TIPS HERE AND MORE ON HOW TO SET UP GEAR AND MORE TIPS AND TRICKS
IOWAGOLD NATURE AND TRAVEL PAGES!

GOLD EQUIPMENT MODIFICATIONS
---
COOL MOD ON KEENE GEAR!!
THIS ONE IS FROM Jerry in Wyoming;
I modified my 3" combo because I had to have someone tend the hopper all the time to prevent plugups, also at steep angles the gold could fall through the hopper and on the ground. I bought a 3" compression fitting ($19 ACE HARDWARE) and cut it in half. I have extra pieces if I should lose some. Now I can stick the hose through the hopper to the middle of the box, and prevent most plugups. I added a piece of allum. sheeting on the outside to make it a little more solid. So far I used it two times with great success.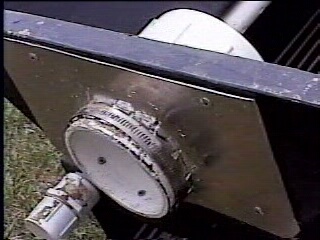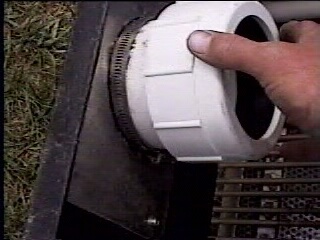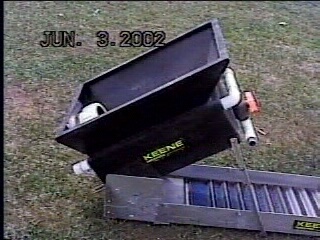 COOL MOD JERRY!!
---