IOWA GOLD GOLD EQUIPMENT REVIEW
JUST A FEW OF THE ITEMS OUT THERE AND WHAT WE THINK OF THEM;
LINK TO GOLD EQUIPMENT QUICK FIXES
CLICK HERE FOR GOLD EQUIPMENT MODS COOL STUFF HERE
CLICK HERE FOR MINI TROMMEL PIX COOL IDEA!!
CLICK HERE FOR A COOL DREDGE LOADER AND TRAILER
GOLD GEAR BUILD IT YOURSELF PAGES
---
AVAILABLE AT;
THE NEW 5.5 OHV BRIGGS AND STRATTON MOTOR PACER PUMP, UPC # 095616245594 - S SERIES PUMPS , IS THE BEST YET!! LOW EMISSION FOR EPA AND 5 TIMES THE FUEL ECONOMY, CALIFORNIA APPROVED!!
THE PUMP IS STILL A 2" 5 VANE. BE SURE TO SPECIAL ORDER THE LEG ASSY FROM TSC PACER PART # P-58-0002 OR DIRECT FROM PACER. THIS WILL INCREASE THE LIFE BY RAISING THE PUMP MOTOR ASSY 1 " OFF THE GROUND, IF YOU ARE ON SAND ALSO USE A BOARD TO KEEP THE SAND OFF THE BOTTOM OF THE UNIT!! THIS WILL KEEP THE UNIT RUNNING COOLER.
WE GIVE THIS PRODUCT A 5 STAR RATING!! BEST PUMP FOR THE BUCK RATING!!
AND AS THEY ARE PLASTIC PUMPS THEY WILL WORK WITH SALT WATER TOO!!!
RETAIL PRICE AVERAGE US DOLLARS $246.70 IN IOWA, PRICE WILL VARY WITH THE AREA YOU LIVE.
THE ABOVE LOGO'S ARE LIVE DIRECT TO THE SITES!!
---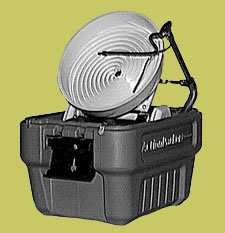 HERE IS THE REVIEW;
THIS PRODUCT WORKS!! RETAIL PRICE $289.00 WITH SHIPPING IN THE 48 STATE USA. BE SURE TO ASK FOR THE GPAA MEMBER PRICE RATE!!
EASY TO USE!! ABOUT A 5 TO SET UP, LOW WATER CONSUMPTION!! NICE FOR CLEAN UP, AND FOR DESERT USE.
THIS WILL WORK ON FLOUR GOLD!! YOU WILL NEED TO SCREEN YOUR MATERIALS, RUN THEM IN SEPARATE BATCHES E.G.; 20, 50, 80, 100, 150 MESH THIS WILL SPEED UP THE RECOVERY.
I WOULD LIKE TO SEE AN AUTO FEEDER OFFERED FOR THIS UNIT...
YOU WILL NEED A 12 VOLT POWER SOURCE, AVERAGE 7 AH OR BETTER.
WE HAVE BATTERIES THAT WORK GREAT FOR $22.00 PLUS SHIPPING IN STOCK! OR RUN THEM OFF THE RV OR CAR BATTERY!! THIS UNIT DRAWS AROUND 1 AMP OF CURRENT, AND WILL RUN FOR HOURS ON THE 7 AH BATTERY!
WE GIVE THIS UNIT A 4.5 RATING IT LOST A 1/2 A POINT FOR THE NO AUTO FEEDER. BUT STILL IS THE BEST ON THE MARKET WE HAVE TESTED YET!!
---
CLICK THE LOGO TO SEE THE SITE
PRO LINE PRO PAN;
BEST BUY TESTED!! NICE PAN FOR THE PRO AND THE BEGINNER!! WIDER AND MORE RIFFLES BLUE, GREEN, BLACK YOU CHOICE OF BACK GROUND FOR MAKING THE GOLD JUST POP OUT!!
HERE IS WHERE TO GET YOURS!!
CLICK HERE FOR OUR NEW ON-LINE STORE GOLD PRODUCTS AND ELECTRONICS AND MORE!!
PAN PIX SOON...
---
MORE PRODUCTS SOON!!
IF YOU HAVE A COMPANY OR HAVE A PRODUCT AND WANT YOUR ITEM TESTED AND RATED SEND YOUR ITEM TO;
GOLD R&D
2365 NORTH COURT ST.
OTTUMWA, IOWA 52501-1215
ALL ITEMS TESTED BECOME THE PROPERTY OF THE R&D DEPARTMENT. AND WILL BE ON DISPLAY!!
---